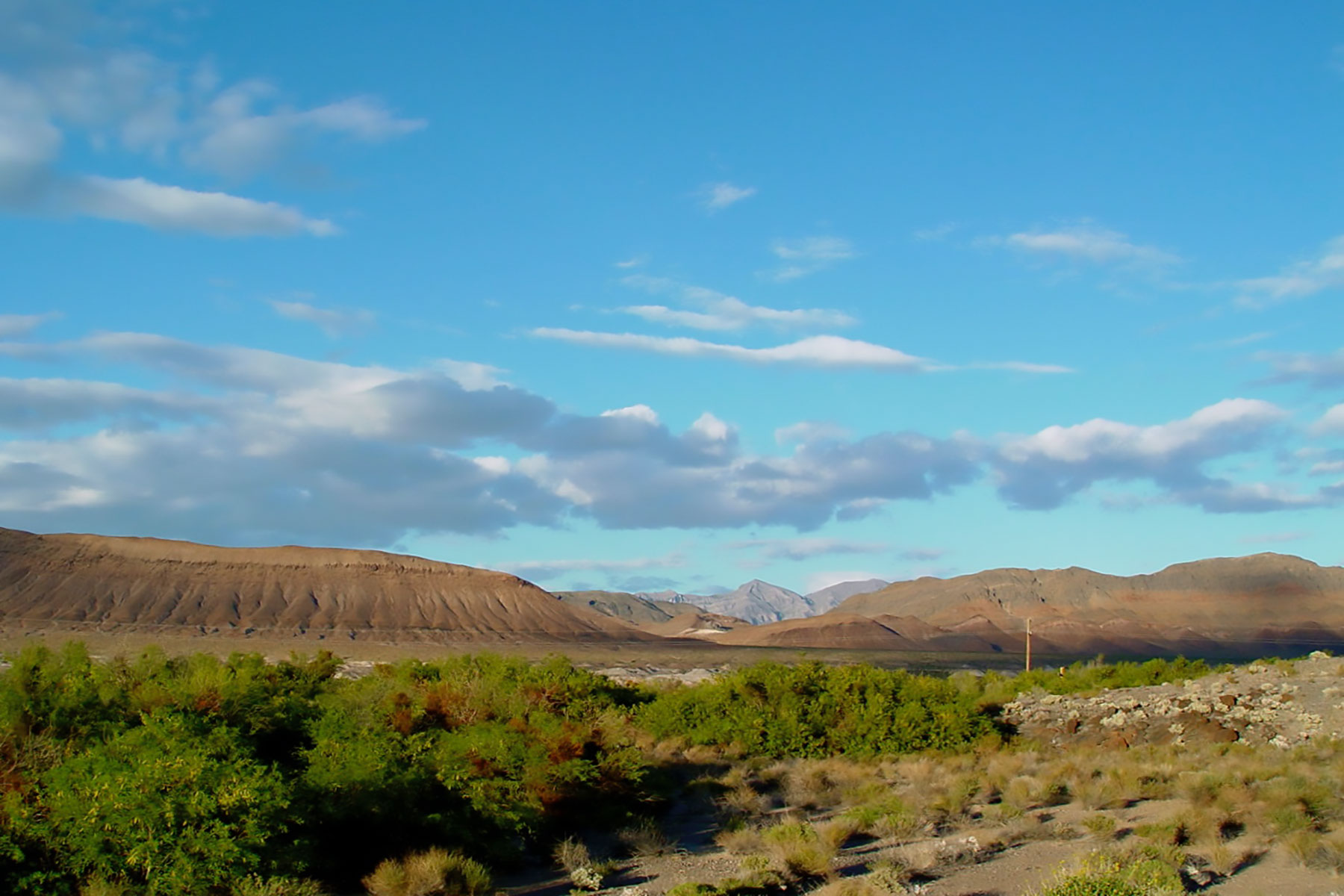 Wetlands Birding Trails
Visit our protected wetlands to enjoy world-class birding during spring and fall migration. Enjoy winter birding of our resident and wintering species. For the intrepid birders, walk the trails in the summer's early morning to watch the young family groups of our local nesting birds. Find a trail map here and follow the colored poles! The perfect starting place is behind the Crowbar Cafe & Saloon.
Shoshone Spring Interpretive Trail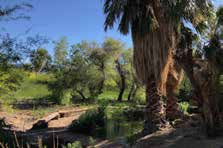 Enjoy this delicately beautiful scenery as you stroll our wetlands, pupfish ponds and vole habitat where we help to protect and provide vital habitat to at-risk endangered species. World-class birding is right out your door or tent! You'll find this short trail across from the Shoshone RV Park & Campground next to the warm springs swimming pool.
A short walk from the Crowbar Cafe & Saloon, Dublin Gulch is the former home to miners willing to literally carve out a home for themselves! Come see these unique dwellings and get a feel of the rugged life of the miners whose lives helped shape this region.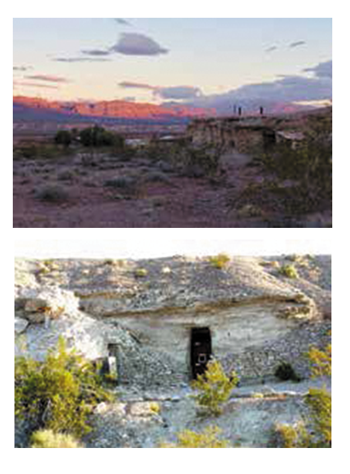 Shoshone Bluff Vista Trail
From Dublin Gulch continue west and follow the white poles for a 3-mile loop that lets out close to the Shoshone RV Park and Campground. This trail offers incredible views of our outstanding landscape as well as beautiful wildflowers in the spring.