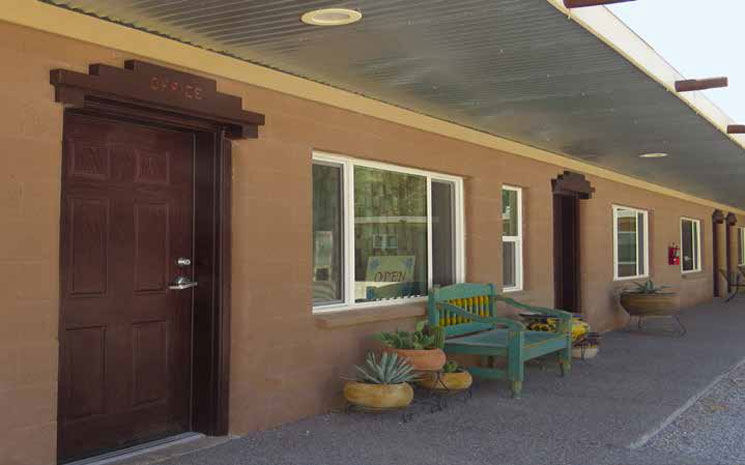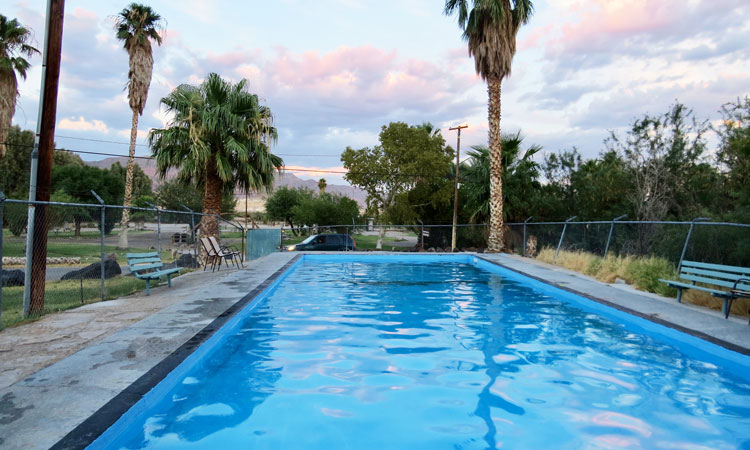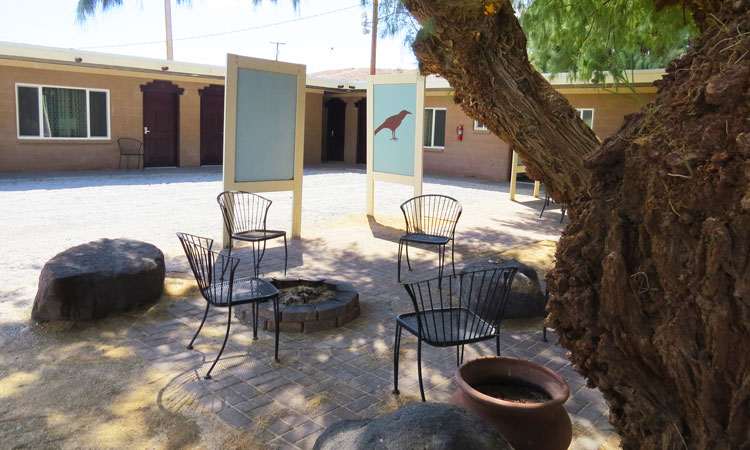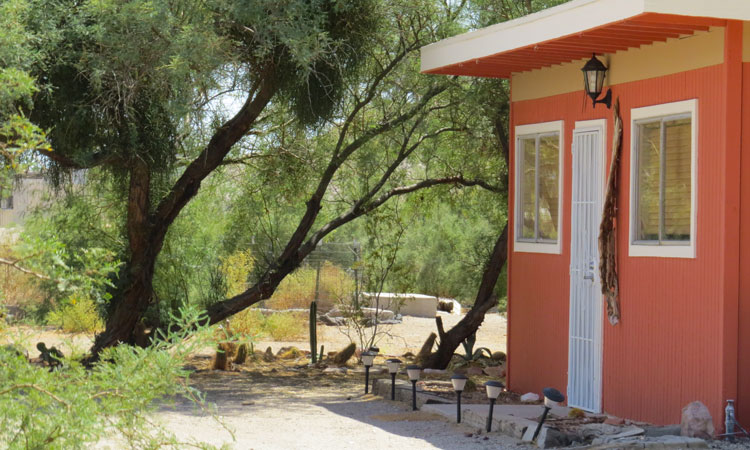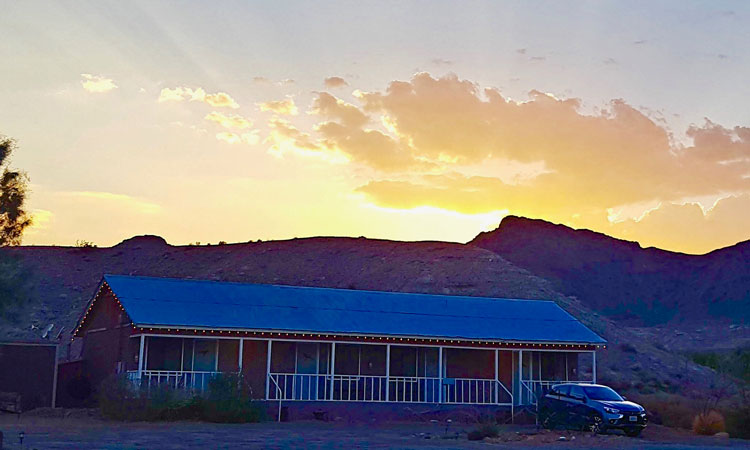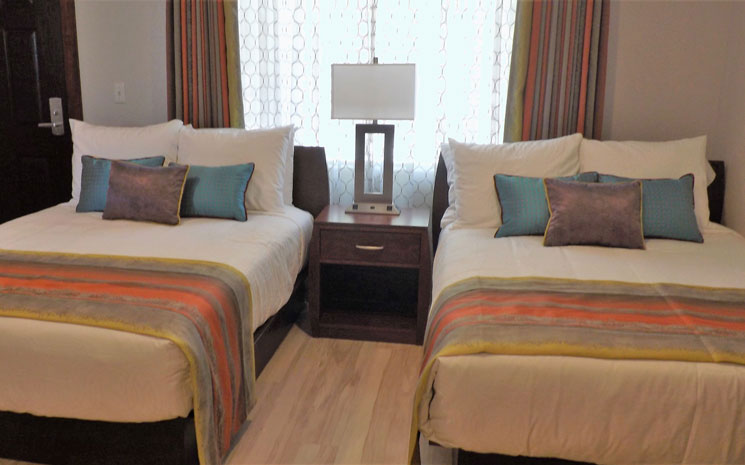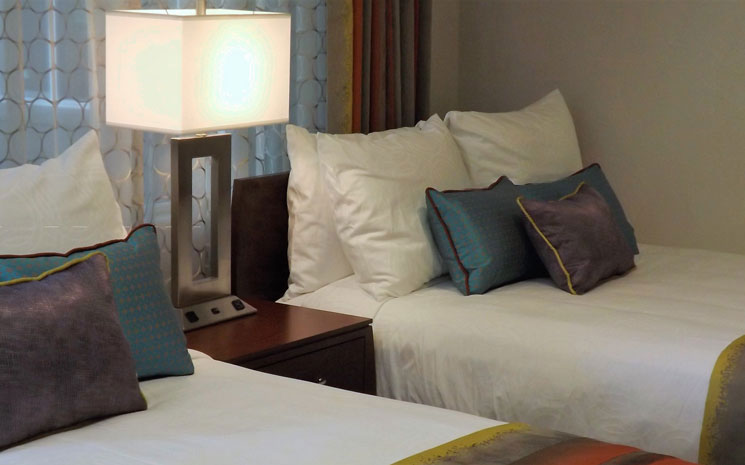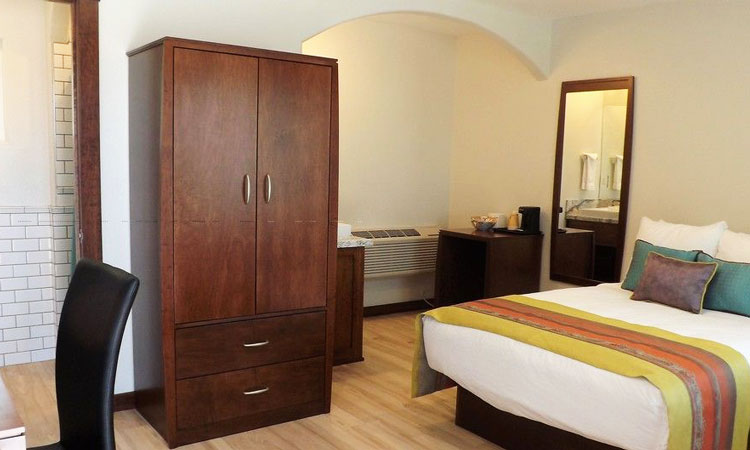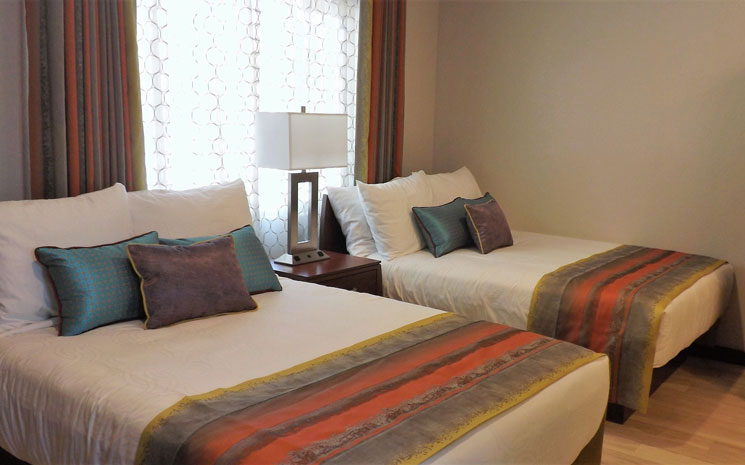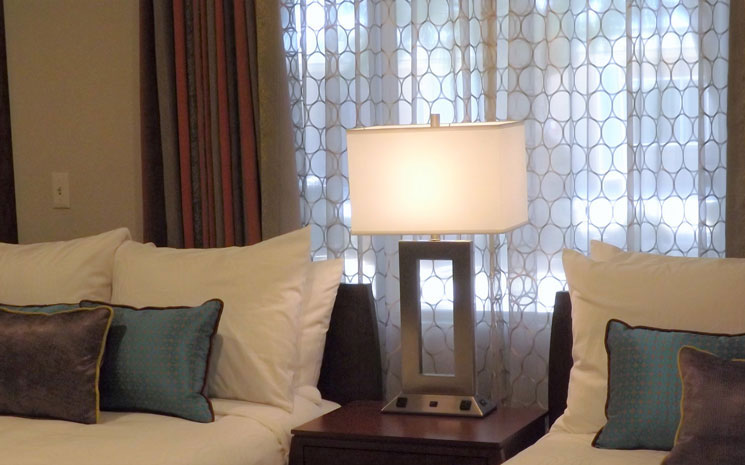 Since the early 1900s, Shoshone Village has been a base camp for visitors exploring the Death Valley National Park.
Shoshone Inn offers old west hospitality in a contemporary setting featuring seventeen rooms complete with wireless internet access. We also have a beautiful suite available for reservation. Five rooms have kitchenettes for extended stays in addition to a bungalow called the "Whiffletree" named by Levi Noble, a famous Death Valley geologist. The Whiffletree has a full kitchen, living room and an inviting outdoor area which is a great venue for meetings and groups.
The Shoshone Inn is one mile from the southeast entrance to Death Valley National Park. It is conveniently located in the heart of Shoshone Village only a short stroll from the Crowbar Café and Saloon, the Charles Brown General Store, and the Shoshone Museum. Lodging in Death Valley has never been more convenient.
Our delightful rooms are a great place to relax after a day exploring the park as well as the geologic, historic and natural history wonders of Shoshone and Southern Amargosa basin. Swim in our naturally warm mineral springs swimming pool, visit the Shoshone historic district and enjoy our numerous trails that include a walk at gorgeous ponds & habitat restoration that provides refuge for the endangered Shoshone Pupfish & Amargosa Vole.
Come Stay With Us!
Reserve Your Luxurious Room, RV Site, Vacation Rental, or Campsite
To make a reservation by phone call: 1-760-852-4335 between the hours of 6 a.m. and 10 p.m. PST.
Children ages 5 and older are charged as adults at an additional $15 per person.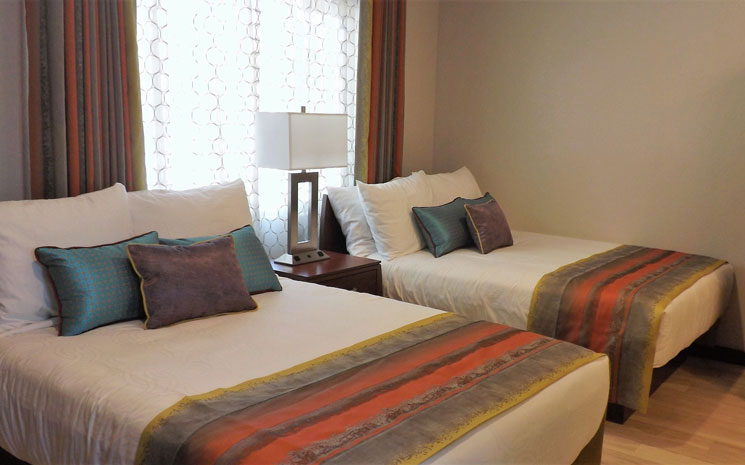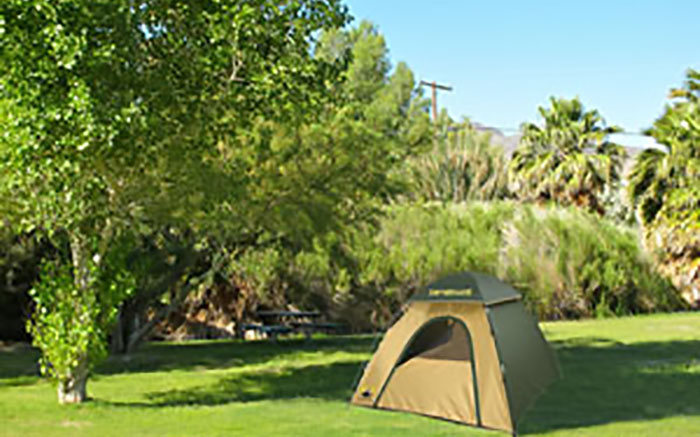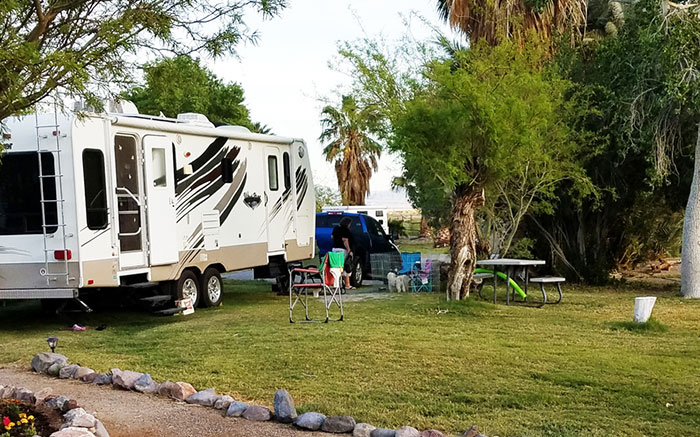 – Our common area is ADA compliant and Shoshone Inn has one ADA compliant bungalow. The staff is dedicated to
addressing the special needs of all our guests to ensure that they have an enjoyable and relaxing visit!
Copyright © Shoshone Properties All Rights Reserved. Website by ProMedia, LLC
Shoshone Inn Check-In Policy
Our front desk hours are from 8am to 10pm daily. Check-in hours are from 2pm until 10pm every day. If you can't make it by 10pm, we will not be able to accommodate you for that night.
If you have any questions please feel free to call us at 760-852-4335 daily from 8am to 10pm.
We look forward to your stay.
Thank you!