The Treasures of Amargosa &
Death Valley
Amargosa Basin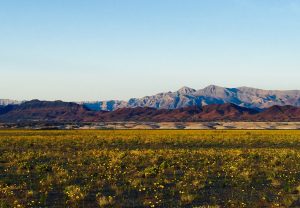 The Amargosa Basin region is the entire watershed of the Amargosa River which includes parts of Death Valley National Park, the Kingston Range, the Shoshone Wetlands, the Tecopa Wetlands, China Ranch, Death Valley Junction and the Amargosa Canyon.
Kingston Range Wilderness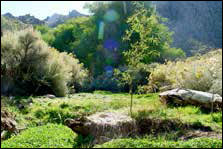 The Kingston Range's several mountain springs are part of its wide range of habitats that include over 500 species of plants including rare species found only in this wilderness. If you are lucky you may even see the elusive Bighorn Sheep!
Old Spanish Trail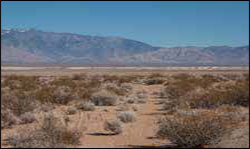 Trace the old trading trail of the Native Americans that became the Spanish trading route between Los Angeles and Santa Fe and then an immigrant route for Americans moving west.
Death Valley National Park
We are only 1 mile from the Death Valley National Park South entrance on Jubilee Pass Rd. This will take you to Badwater Rd where you can see the towering grandeur of Telescope Peak at 11,043 ft (3,368 m) in contrast to Badwater Basin – the lowest point in the US at -279 ft (-85m). Continue north to experience Artist's Palette and onward to Furnace Creek Visitor Center.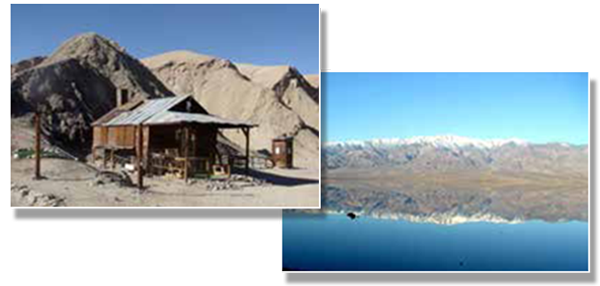 The Amargosa Canyon is unique within the Mojave Desert. It boasts historical sites and relics from the mining and T&T Railroad days, the Amargosa River, a waterfall, Willow Creek, desert riparian areas with trees, and outstanding geologic features. It's trails are easy to access making it a "must-see" experience during your visit to the Death Valley region.