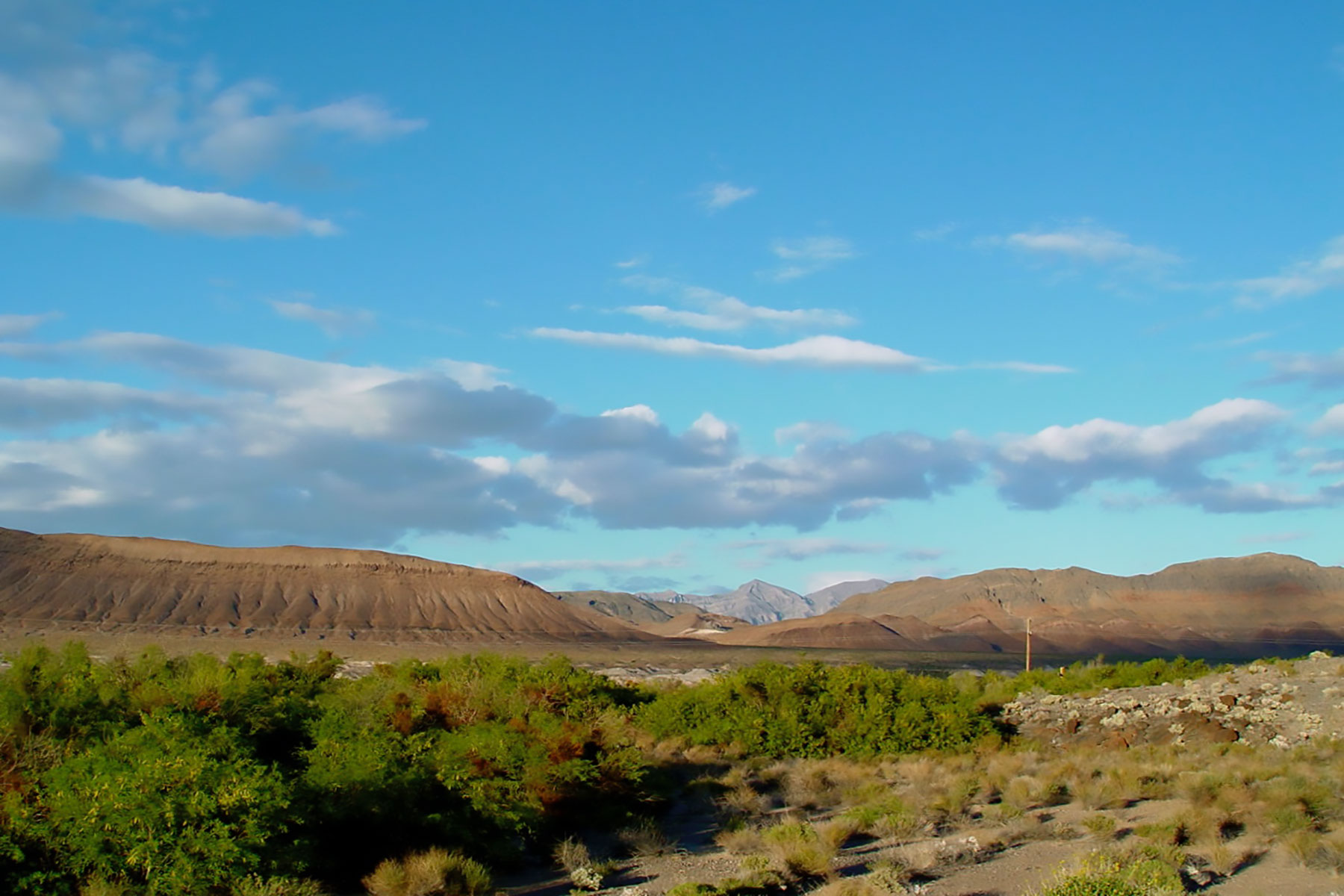 Wetlands Birding Trails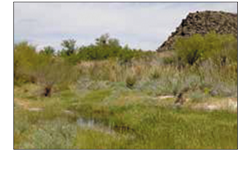 Visit our protected wetlands to enjoy world-class birding during spring and fall migration. Enjoy winter birding of our resident and wintering species. For the intrepid birders, walk the trails in the summer's early morning to watch the young family groups of our local nesting birds. Find a trail map here and follow the colored poles! The perfect starting place is behind the Crowbar Cafe & Saloon.
Shoshone Spring Interpretive Trail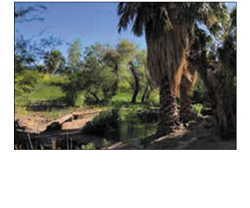 Enjoy this delicately beautiful scenery as you stroll our wetlands, pupfish ponds and vole habitat where we help to protect and provide vital habitat to at-risk endangered species. World-class birding is right out your door or tent! You'll find this short trail across from the Shoshone RV Park & Campground next to the warm springs swimming pool.
A short walk from the Crowbar Cafe & Saloon, Dublin Gulch is the former home to miners willing to literally carve out a home for themselves! Come see these unique dwellings and get a feel of the rugged life of the miner's whose lives helped shape this region.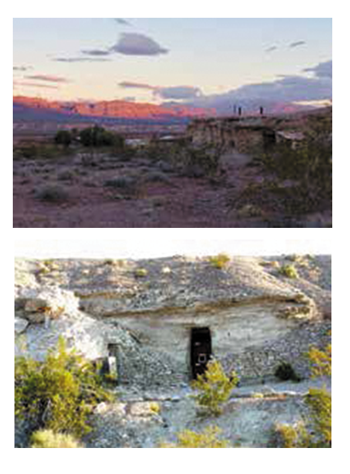 Shoshone Bluff Scenic Trail
From Dublin Gulch continue west and follow the white poles for a 3-mile loop that lets out close to the Shoshone RV Park and Campground. This trail offers incredible views of our outstanding landscape as well as beautiful wildflowers in the spring.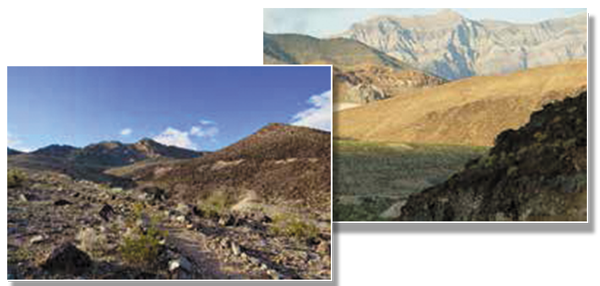 The Treasures of Amargosa & Death Valley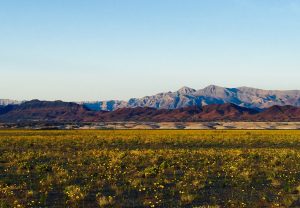 Amargosa Basin
The Amargosa Basin region is the entire watershed of the Amargosa River which includes parts of Death Valley National Park, the Kingston Range, the Shoshone Wetlands, the Tecopa Wetlands, China Ranch, Death Valley Junction and the Amargosa Canyon.
Kingston Range Wilderness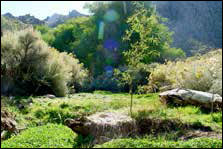 The Kingston Range's several mountain springs are part of its wide range of habitats that include over 500 species of plants including rare species found only in this wilderness. If you are lucky you may even see the elusive Bighorn Sheep!
Old Spanish Trail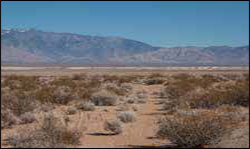 Trace the old trading trail of the Native Americans that became the Spanish trading route between Los Angeles and Santa Fe and then an immigrant route for Americans moving west.
Death Valley National Park
We are only 1 mile from the Death Valley National Park South entrance on Jubilee Pass Rd. This will take you to Badwater Rd where you can see the towering grandeur of Telescope Peak at 11,043 ft (3,368 m) in contrast to Badwater Basin – the lowest point in the US at -279 ft (-85m). Continue north to experience Artist's Palette and onward to Furnace Creek Visitor Center.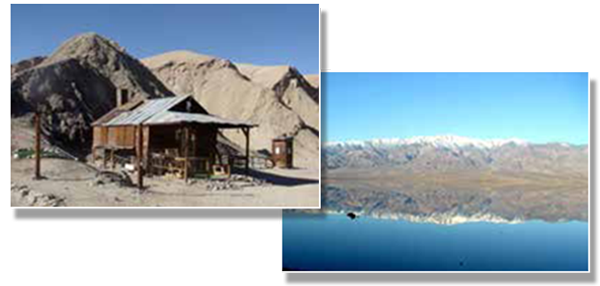 The Amargosa Canyon is unique within the Mojave Desert. It boasts historical sites and relics from the mining and T&T Railroad days, the Amargosa River, a waterfall, Willow Creek, desert riparian areas with trees, and outstanding geologic features. It's trails are easy to access making it a "must-see" experience during your visit to the Death Valley region.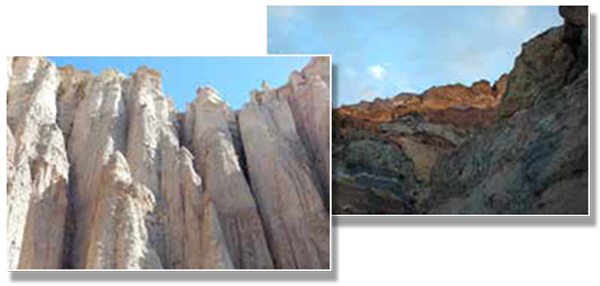 The Unique & Artisanal Offerings of Our Region
Amargosa Opera House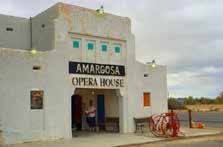 Amargosa Opera House Located at Death Valley Junction. Opera House, historic hotel, gift shop, cafe, museum, wild horses, entrance to Death Valley.
Charleston View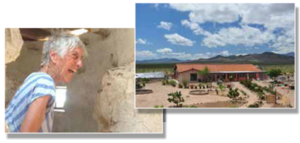 Organic farm Desert Bloom Eco Farm and Three Moons earth bag homes work study and eco community.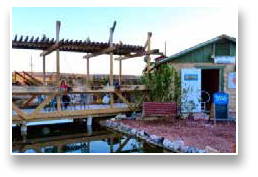 The little mining town of Tecopa offers a fun change of pace with the food and beverage offerings of Tecopa Brewery and Steaks & Beer. Lodging options are Villa Anita and Cynthia's.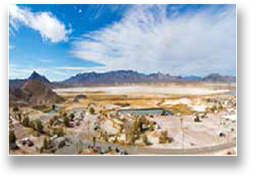 Karen Pine Therapeutic Body Work; Delight's: RV park, motel, hot pools, BBQ, massage; Tecopa Palms: RV park, hot pools; Tecopa Hot Springs Campground & Resort: campground, store, hot pools, bike rentals; Tecopa Hot Springs Resort: RV park, motel, bistro, rock shop, drum shop, massage, labyrinth.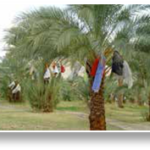 Walk amidst the palms on a real date farm, birding, gift shop, date shakes, trail head to Amargosa Canyon.